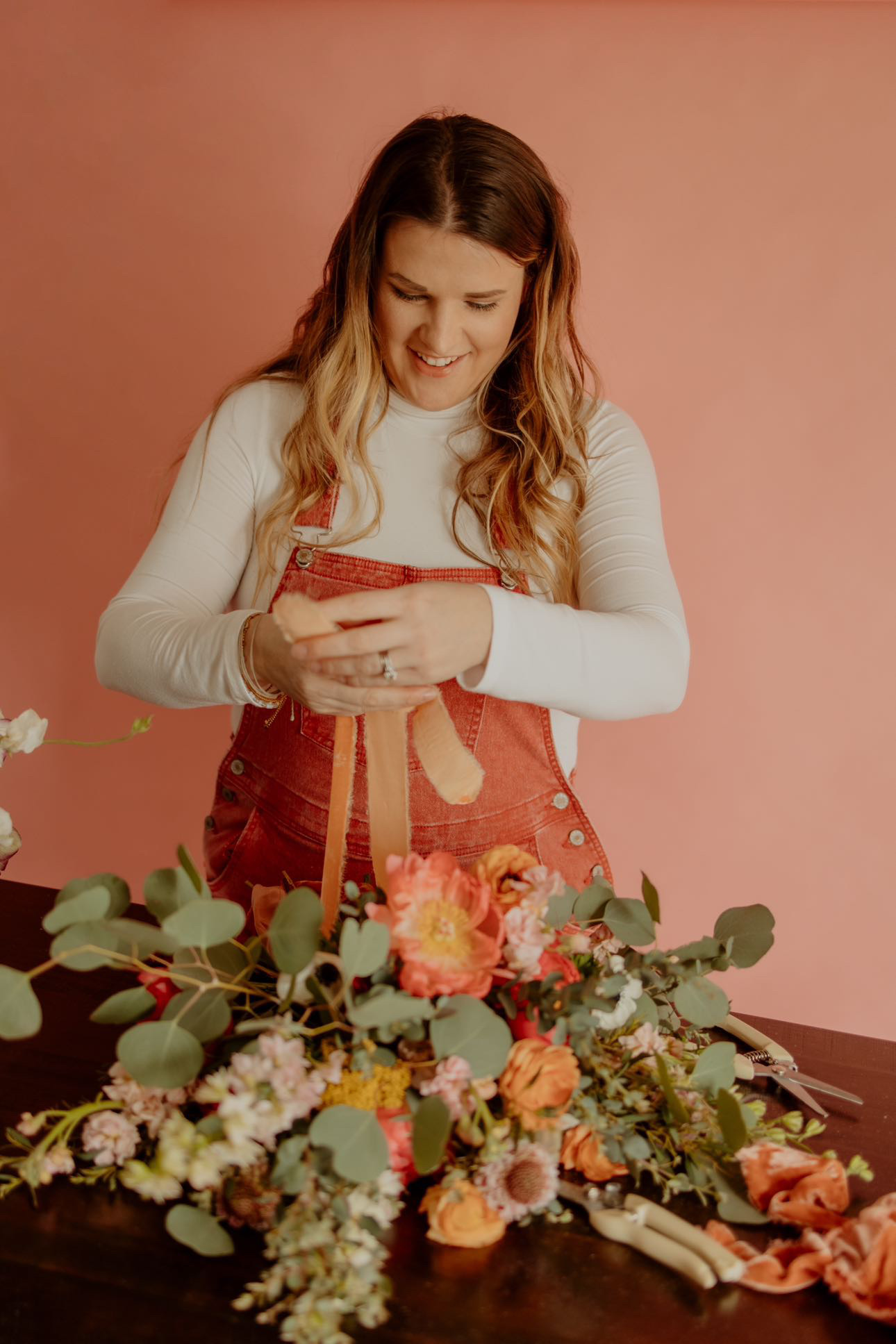 I'm Laura! I am a full time floral designer and part time lover of all things Friends, boho chic and dance parties in the kitchen with my daughter. I am a Kentucky girl (hence my *Kentucky* Blue Roots) but have called Tennessee home for well over a decade. I am a military spouse, so I have a super soft spot for couples who are starting their lives and walking the same journey that we are.
My love for God-created beauty drove me towards floral design, but my need to be a present wife and mom has kept me here. Working in healthcare, I was struggling with burnout and then after the pandemic hit in 2020, I finally and fully recognized a need for a change. I knew that to reach my full potential, I needed to tap into my creative side.
So, I told my husband that I needed to share a secret dream I'd had and the plan I had to make it come true. (The plan was very fluid at the time, but it included flowers and weddings and possibly even wedding planning one day which I've since realized I need to leave to the professionals, haha!) But, with that spoken dream and his support, I enrolled in Floral Design School and learned everything from how to make a boutonniere to building a huge installs. The knowledge I gained and the network I began developing throughout school has been invaluable.
I am so excited to share my love of design and weddings with you, along with my God given talent of creating. Thank you for being here and thank you for trusting me with one of the biggest days of your lives!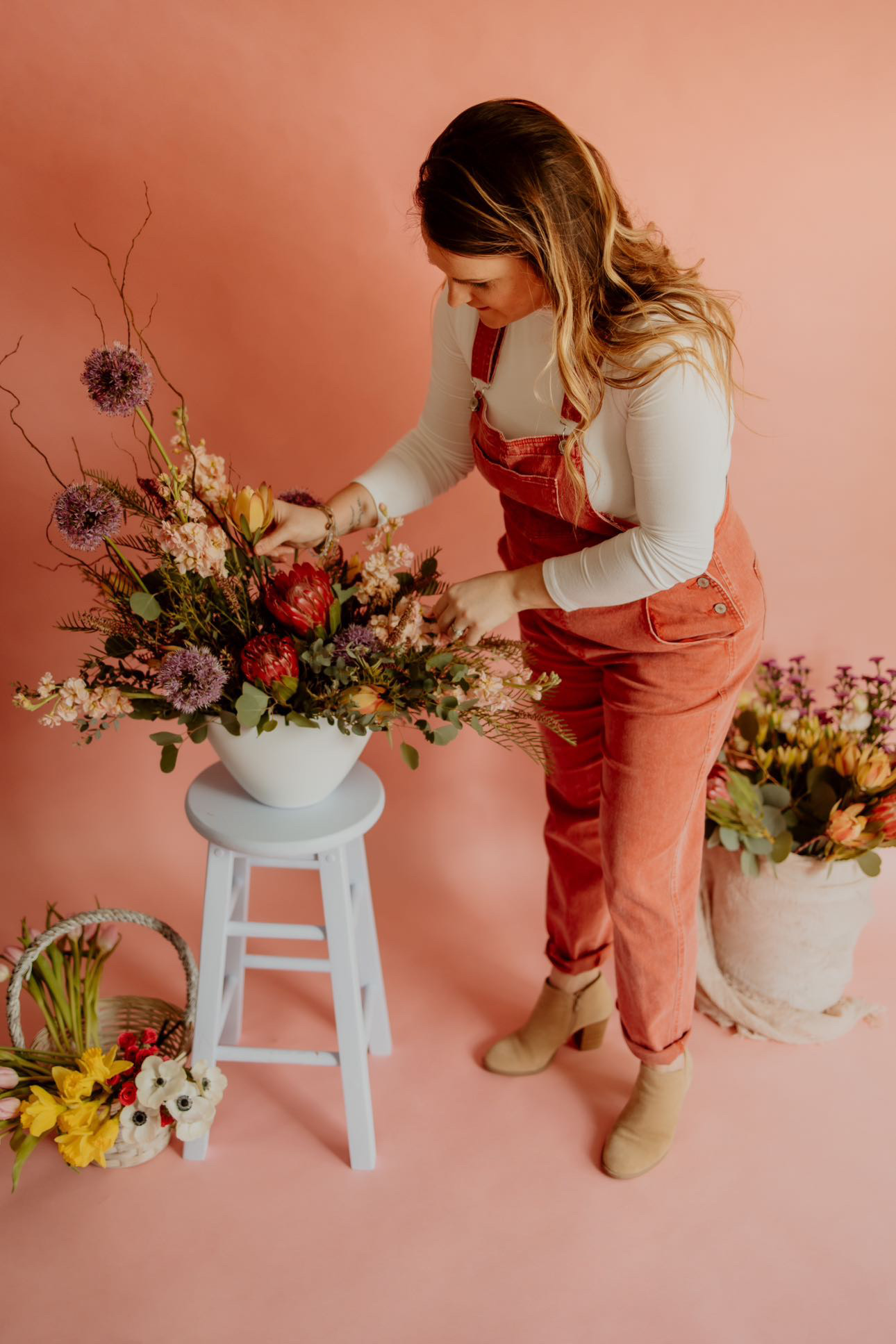 "Let go and let Laura. That should be your motto. I have never loved something as much as I loved the stunning work she did for our wedding. These florals truly took my breath away with how gorgeous they were and how they brought my vision to life. On top of that, Laura is one of the sweetest and kindest human beings to work with, who wants nothing more than to make your vision become reality. I am so so so thankful for her and would not hesitate to choose her again. "
– Bailee and Caleb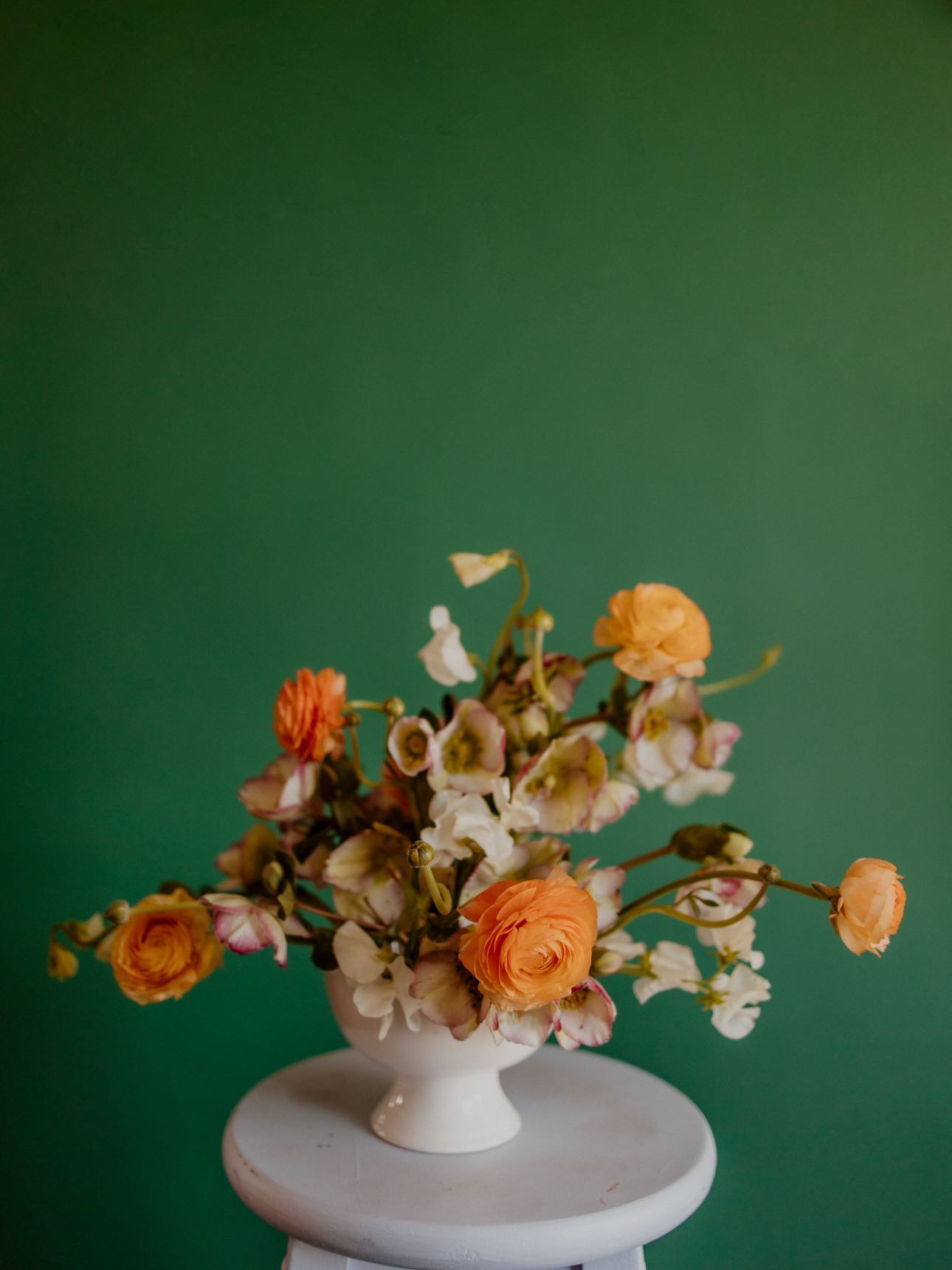 Whether you're looking for a stunning bouquet to surprise a loved one, or need help creating the perfect floral arrangements for your wedding or event, I'm here to help.
Don't be shy – let's bloom together!
Get in touch and let's start creating the perfect floral arrangement for your special occasion.